About Me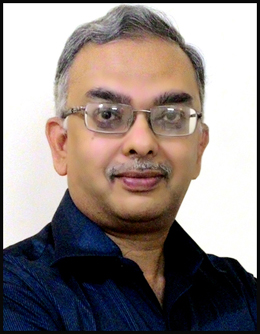 Email - thejendra@yahoo.com or thejendrabs@gmail.com
Professional Experience
I am a technical manager for a banking software company in Bangalore, India. Starting as a computer field executive after my electronics engineering I carry more than 27 years of experience in a range of IT management and technology projects costing several bags of gold. I have also worked in Saudi Arabia, Dubai, Bahrain, Qatar and Australia, and have interacted with countless flavors of customers and organizations of all sizes. Prior to entering the turbulent IT waters I was an electronics lecturer for a short duration in 1989.
Publications
I am also an Author and Writer and have published several fiction and non-fiction books as listed on my home page - www.thejendra.com. My technology books have also been reviewed by reputed industry gurus like Mr. Alan Calder of IT Governance Forum-UK and Mr. Phil Rothstein of Rothstein Associates-USA. My disaster recovery book was also reviewed by Infosecurity magazine in the May-June 2007 print edition.
Apart from books, I also scribble mild and wild articles on a variety of subjects that are frequently syndicated via several RSS feeds and article aggregators. Some of my articles have also appeared on reputed websites like cio.com, techrepublic.com, cnbc.com, ezinearticles.com, itmuseum.org, drj.com, thecareermag.com, sourcingmag.com and many ezines and blogs. A couple of my articles were also published by Swift Magazine, an in-house magazine published by Harvard College in Cambridge, MA.
Memberships
Expert Panel member on IT Governance Forum - United Kingdom
Life Member - Bangalore Management Association
Contributing writer to the career magazine, disaster recovery journal and few other article websites.
Coaching
I can also offer coaching and advice in areas like - How to Self Publish a Books, IT Asset Management, Financial Literacy for executives, Self Improvement, etc. For details click here - Consultancy
Contact me on thejendra@yahoo.com or thejendrabs@gmail.com
Note: Check your spam folder if you are awaiting a reply for your comments or queries.
---